Iowa Construction Advocate Team (ICAT)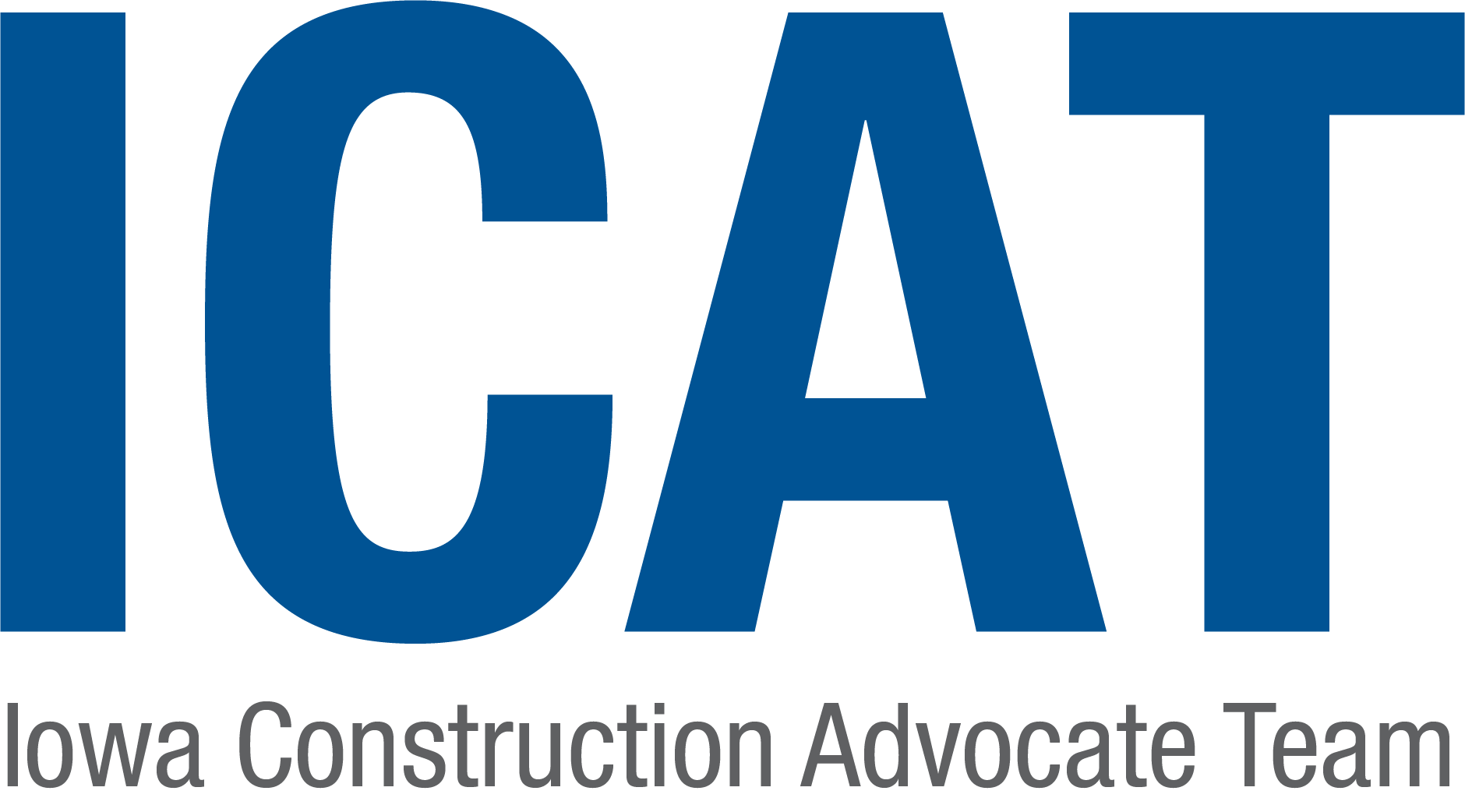 The Iowa Association of School Boards collaborates with
Estes Construction
to offer the Iowa Construction Advocate Team (ICAT). This program's unique Integrated Project Delivery uses a construction management approach proven to provide low costs, higher satisfaction and better quality.
Should we build new or renovate?

I'm a new superintendent with a building project. Where do I start?

Is now a good time to build?

How can we keep on schedule and under budget?

Who will be our advocate?

What questions do we ask?

If you have ever asked any of these questions about a current or potential school construction project, then ICAT's Integrated Project Delivery is just what you need. This collaborative approach includes the school district, community, financial provider, designer and construction team in one unified process. By harnessing these talents, you'll optimize results, reduce waste and maximize efficiency through all phases of design, construction and beyond. Guided by principles of trust transparency, and communication, this delivery method will help your board members be good financial stewards to the community and comply with state regulatory guidelines.
ICAT Services
Facilities evaluation service to determine the district's course of action with a full report and recommendations to present to the board

Assistance with selecting architects and other construction professionals

Master planning

Radon detection

Construction site and schedule evaluation, problem solving and recommendations

Guidance on soliciting qualified contractors for competitive bids

Guidance with cash flow management, costs and tools

Assistance in determining bonding and finance capacities

Reports to community and stakeholder groups/meetings

Assistance in architectural plan, costs and constructability reviews
Facilitate value engineering sessions

ICAT Testimonials